Prince of Darkness
Digital Art
,
Drawing
,
Illustration
,
Nick Cave, front man for The Bad Seeds, Birthday Party and Grinderman.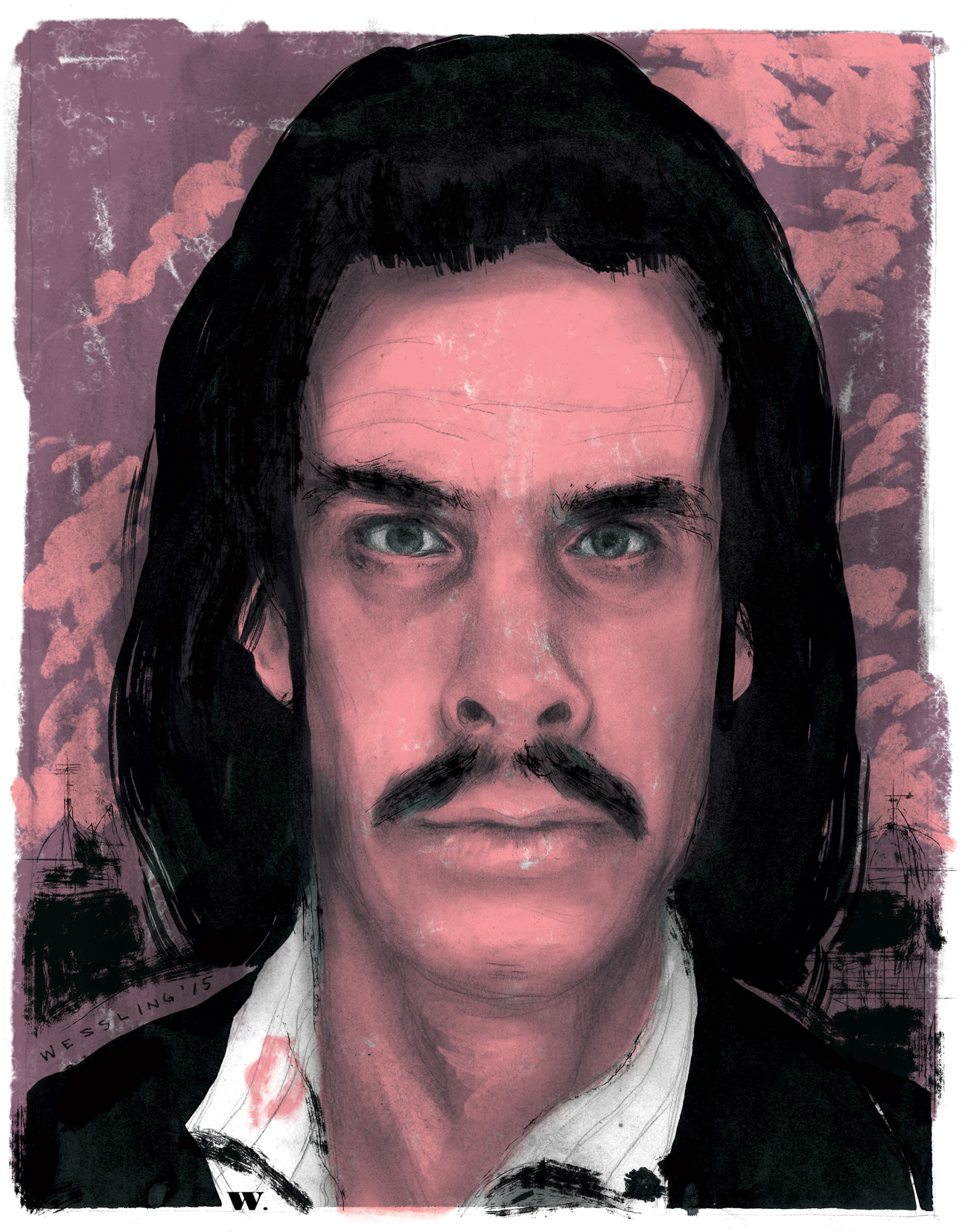 Editorial portrait illustration of author and musician Nick Cave.
Nicholas Edward "Nick" Cave (born 22 September 1957) is an Australian musician, songwriter, author, screenwriter, composer and occasional film actor. He is best known as the frontman of Nick Cave and the Bad Seeds, established in 1983.
Cave's music is generally characterised by emotional intensity, a wide variety of influences, and lyrical obsessions with death, religion, love and violence.[3] He is often referred to as rock music's "Prince of Darkness".
Digital, Graphite and Ink. 2015.